Smile Makeovers
Are you looking to whiten you smile? At Essential Dental Golden Grove we offer a range of cosmetic dentistry treatments to enhance the appearance of your teeth. Our Smile Makeovers can help treat cracked, chipped or stained teeth and restore your teeth to a natural-looking appearance.
Our experience dentists will work closely with you to ensure you get the best results. If you are looking to improve the appearance of your teeth,  Essential Dental offer teeth whitening, veneers, dental crowns, and our innovative ceramic inlays/onlays designed and constructed while you wait.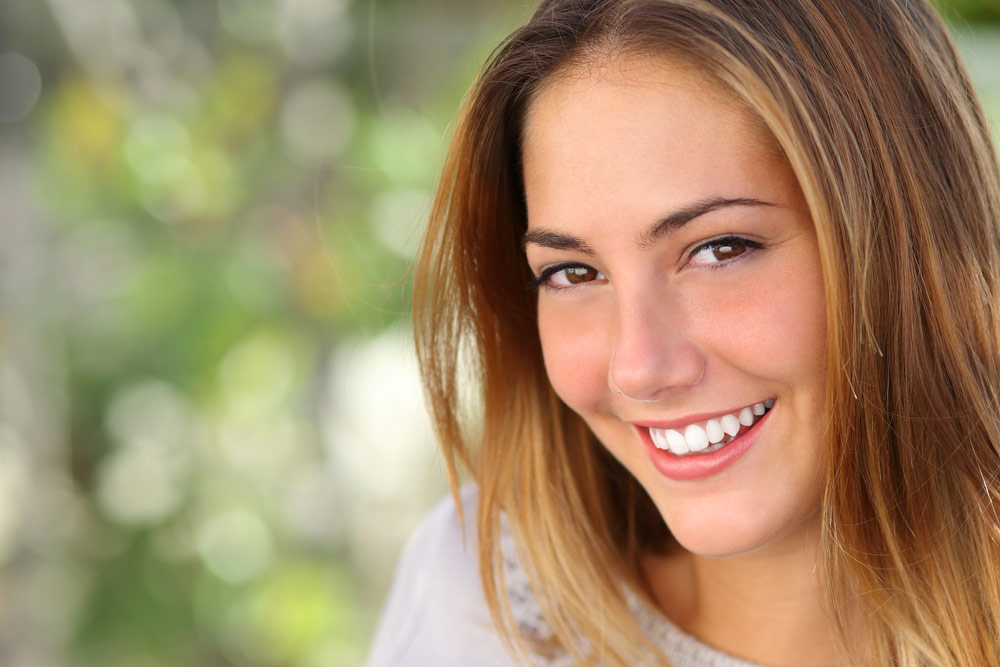 Essential Dental Smile Makeovers
Teeth Whitening
If your teeth are stained or discoloured due to lifestyle factors, development problems, age or other reasons teeth whitening may be the perfect solution. At Essential Dental our dentists have a number of different levels of teeth whitening treatment to suit your needs, simply give us a call and organise a time to come in.
Porcelain Veneers
If your teeth are chipped, heavily discoloured, have small gaps between them or are slightly crooked, then veneers may be an option. As the name suggests, veneers are thin shells that are bonded onto the front of your teeth to effectively hide these problems.
Orthodontics
Very crooked teeth may require orthodontic treatment. Orthodontics uses braces and other devices to apply pressure to your teeth over time to gradually move one or more teeth into their correct positions. Today, braces are available in a variety of materials including tooth coloured ceramics that are less noticeable than traditional stainless steel braces. Invisible plastic aligners worn like a sheer mouthguard may also be an option. Your Essential Dental dentist can recommend the best course of treatment for crooked teeth.
Dental Implants
If you have a tooth missing, Essential Dental may recommend using a dental implant that is surgically placed into the bone where the tooth is missing to act as a replacement for the root. A precision fitted prosthetic crown is then attached to the implant to replace the missing tooth.
Bridges
Alternatively, we may use the teeth adjacent to the missing tooth (or teeth) as supports to attach a new prosthetic tooth. This is known as a bridge.
There are many options available to help improve your smile and only a few have been mentioned here. There are also many factors to consider before undergoing any form of cosmetic dentistry including possible side effects and on-going maintenance requirements.
If you want to improve the look of your smile, the team at Essential Dental are the perfect people to ask. Take the time to discuss with us how you want to improve your smile and we can then examine your teeth and recommend the best way to achieve the result that you want.
Contact Essential Dental on (08) 8251 7677 for further information on our Smile Makeovers or to book an appointment at our Golden Grove Dental Clinic… so you can 'discover the difference'.