Meet the Essential Dental Team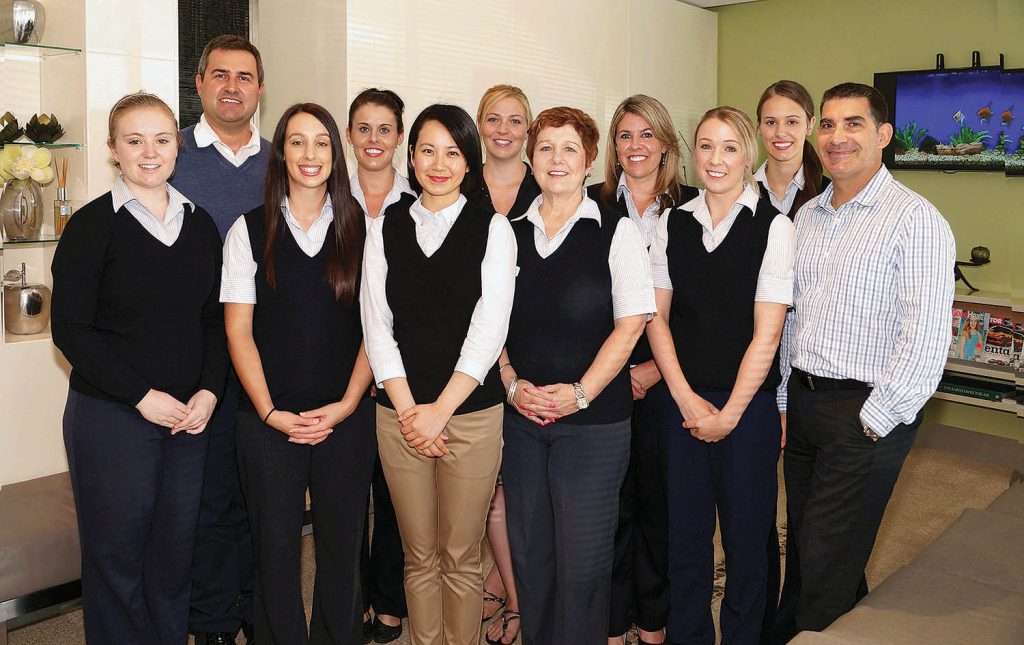 Dr Vince Parletta BDS MBAA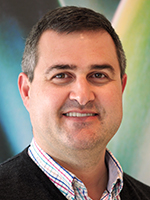 Dr Parletta graduated with his Bachelor of Dental Surgery from Adelaide University and subsequently completed a Masters of Business Administration. He practiced for several years under leading dentists in the Adelaide metropolitan area before setting up the Essential Dental practice with Dr Sergi in 2004. Essential Dental has an exceptional reputation for delivering the highest quality work efficiently and cost effectively.
Dr Parletta has more recently acquired the proficiency for delivering the innovative teeth-straightening system known as 'Invisalign'. Dr Parletta enjoys photography in his spare time and with his wife Kirsty have three lovely school-aged children.
Dr Rob Sergi BDS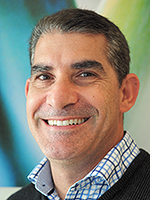 Dr Sergi graduated with his Bachelor of Dental Surgery from the University of Adelaide and spent his early years practicing in the country areas of the state developing his experience and skills. Returning to Adelaide, he teamed up with his former class-mate Dr Parletta to establish Essential Dental and located the practice in Golden Grove in 2004.
Essential Dental herald a new era in 'pain-free' dentistry and an innovative, holistic approach to dental care for the entire family. Dr Sergi pursues a particular passion for cosmetic dentistry and offers affordable treatment options to enhance peoples' smiles. Dr Sergi has a young family and enjoys travelling, gardening and keeping fit through his involvement with a local soccer club.
Dr Holly Harvey BDS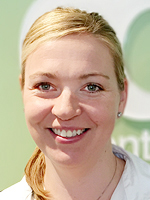 Dr Harvey completed her Bachelor of Dental Surgery at the University of Adelaide and has been with Essential Dental since 2007.
Dr Harvey enjoys practicing all aspects of dentistry – particularly aesthetic general care for the whole family. Outside of work Dr Harvey enjoys a busy lifestyle with 2 young children.
Dr Priya Jeyakumar BDS BSc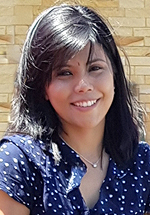 Priya completed her Bachelor of Biomedical Science degree from Murdoch University, Western Australia in 2002. Her interest in health sciences and patient interaction prompted her to then pursue a career in dentistry. Priya completed her dental degree from Adelaide University in 2007.
After graduation, Priya worked in Tasmania for 5 years in both the public and private sector. She enjoyed the variety that both sectors presented and appreciated the opportunity to develop her skills in a regional setting. In addition, she continues to update her skills in various fields of dentistry through continued education courses. The completion of the first part of her dental fellowship exams (Royal Australasian College of Dental Surgeons) in 2010 is a testament to her commitment to continued education.
Priya enjoys a variety of dental procedures. Her cornerstone of dental treatment emphasises on preventative care and a conservative approach. She enjoys building rapport with her patients and has an inclination for paediatric dentistry.
Dr Robin Yong BDS FRACDS BScDent(Hon)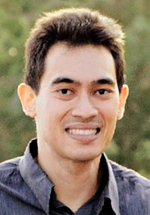 Robin graduated with his Bachelor of Dental Surgery from the University of Adelaide in 2006 (Dean's List), inducted to the Royal Australasian Fellow of Dental Surgeons (FRACDS) in 2012, before completing BScDent (Honours) 1st Class, in 2017.
His dental career includes experience in both private and public services in Hobart and Adelaide. Previously served as a part time lecturer at Adelaide University in restorative dentistry and clinical practice. Research interest included orofacial genetics, and dental wear, and is a co-author of 15 peer reviewed journal articles and one book chapter.
With an emphasis of prevention and conservative dentistry, Robin looks forward to working with patients to achieve good dental health.
Essential Dental has successfully grown into a vibrant and friendly dental practice in Golden Grove by offering our broad patient community outstanding service and quality, all at a very reasonable cost.
Our experienced and friendly team at Essential Dental are committed to ensuring that all your preventative, restorative and cosmetic dental needs are met. Our Dentists have over 20 years experience and can confidently offer a wide range of treatments so you can 'discover the difference'.
Contact the friendly team at Essential Dental Golden Grove today on (08) 8251 7677 to book an appointment with one of our friendly dentists… so you can 'discover the difference'.